Photography competition: Backyard Wildlife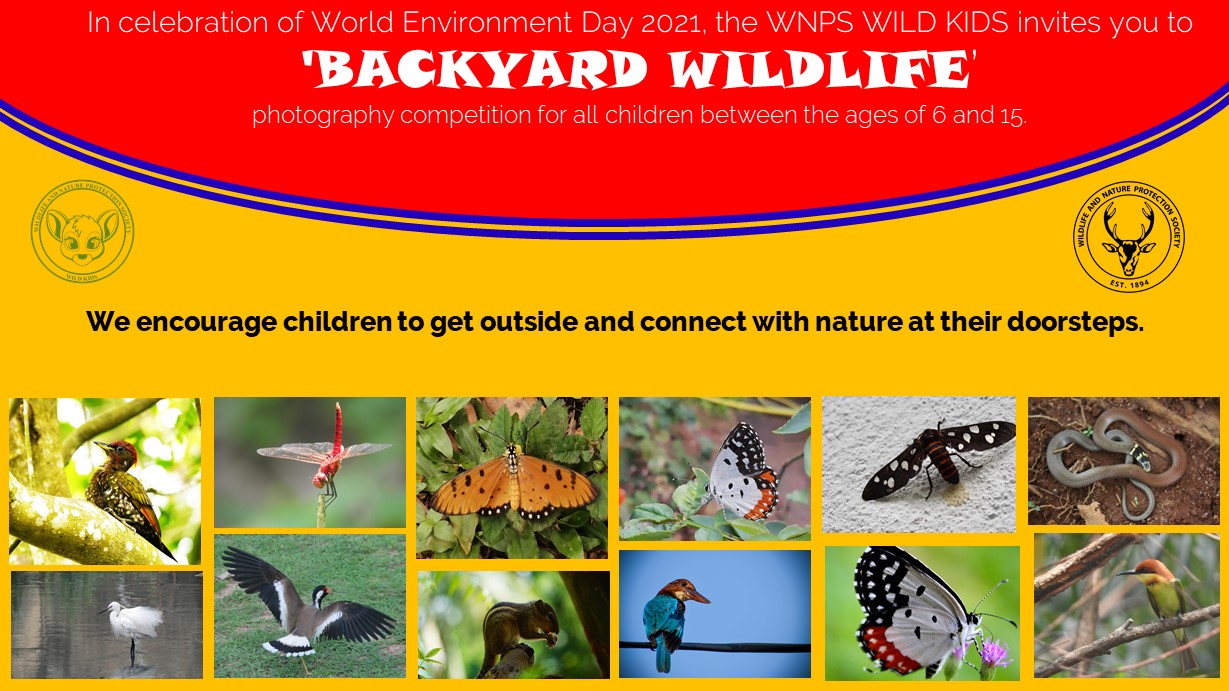 In celebration of World Environment Day 2021 the WNPS WILD KIDS invites you to "Backyard Wildlife", a photography competition for children between the ages of 6 and 15.
We encourage children to get outside and connect with nature at their doorsteps. There is a myriad of spectacular birds, odonates, butterflies and spiders amongst other life that call our backyards their home.
Mail your images to
[email protected] o
r whatsapp to
071 664 6664
So put on your safari shirt and hat, grab your camera and let's get exploring and photographing!
We will pick a winner every week till the end of June and the weekly winner will receive a book on mammals by Dr Sriyanie Mithripala