RECOVERING FROM THE CRISIS WITHOUT FURTHER HARM TO THE ENVIRONMENT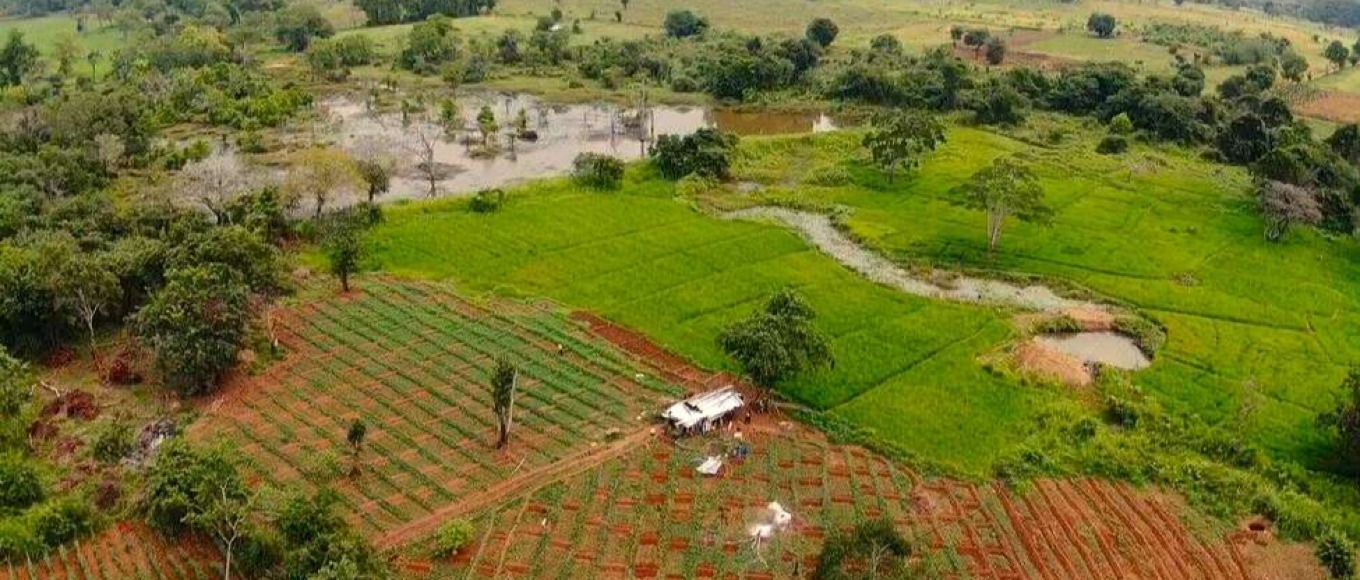 Agriculture is the key sector that supports the rural economy of Sri Lanka. The contribution of the agriculture sector to the Gross Domestic Product (GDP) in 2019 was 7.4%, but showed a contracted sectoral growth in 2020 due to impacts of Covid-19. The monumental decision taken in May 2021 by the Sri Lankan Government to switch to organic agriculture by banning the production and importation of chemical fertilisers had compounding impacts on agricultural production and food security.
Aggravated consequences of Covid-19 and haphazard policy decisions, exacerbated by an ongoing economic crisis, are now threatening the survival of the Sri Lankan population. This is resulting in the decision makers turning towards short-term solutions that produce quick results without considering the long-term impacts that it would have on the wellbeing of the local communities.
One such desultory decision is to release all the lands within protected areas or designated for protection for the purpose of increasing cultivation. Nearly half of Sri Lanka's land area (45.4% in 2018) is already utilised for agriculture consisting predominantly of paddy, plantation crops, home gardens, chena (slash and burn) cultivations. Agricultural extent has increased at a rate of 43% between 2000 and 2018.


The country's Protected Area (PA) network, which covers 26.5% of total area, is the major land-use class that contains intact forest ecosystems and harbours the local wildlife. This limited vegetation cover is mostly distributed in patchy forms in the wet zone and as relatively large, contiguous areas in the dry zone. The PA network, together with the remaining forest areas, provide a wealth of ecosystem services and goods that are vital for the sustenance of humans and animals alike. Air quality regulation, water recharge and purification, control of soil erosion, buffer against extreme events and provision of recreational services are a few of the most fundamental services provided by forest ecosystems that are paramount for the welfare of communities.
These forests also display a high degree of endemism and consequently, Sri Lanka, along with Western Ghats, is identified as one of the 35 global biodiversity hotspots. Although generally underestimated due to the indirect, intangible benefits provided, the total annual economic value of main ecosystem services provided by forest ecosystems has been estimated to range from $3.5 billion to $138.8 billion.
The question, therefore, arises as to whether the principles of conservation have to be compromised for the sake of the food requirements of the people of this country, or are there possible arrangements that will ensure the survival of both? This matter of considerable importance is to be discussed and debated between two giants of science and research in this field – Dr. Rohan Pethiyagoda and Prof. Devaka Weerakoon.
Dr. Rohan Pethiyagoda is a biodiversity scientist who has published widely on Sri Lanka's fauna and flora. He has more than 60 research papers to his credit, in addition to authoring several books on Sri Lanka's fauna and flora through the Wildlife Heritage Trust (WHT), a foundation he endowed in 1991. Dr. Pethiyagoda is also an editor of the journal Zootaxa, has headed several State entities, served as Environment Advisor to the Government, and serves as Deputy Chair of the Species Survival Commission. He has won wide international recognition for his work, including a Rolex Award and more recently the Linnaean Medal, which is considered the Nobel Prize for Naturalists, at a ceremony hosted in London.
Prof. Devaka Weerakoon is a strong education professional with a PhD in biological science from Illinois State University and a demonstrated history of working in the higher education sector for over three decades. He is skilled in conservation biology, sustainable development, environmental science, ecology, human-wildlife conflict, and wetland management. In addition, he is a Trustee of the Federation of Environmental Organisations (FEO), and is a former Hon. Editor of Loris, the Journal of the WNPS (Wildlife and Nature Protection Society).


The Nations Trust WNPS Public Lecture is presented in association with Nations Trust Bank and open to all. Join the discussion via Zoom or Facebook Live.