Community Based Mangrove Restoration in Anawilundawa Stilted for Success in Partnership with WNPS, DWC and HEMAS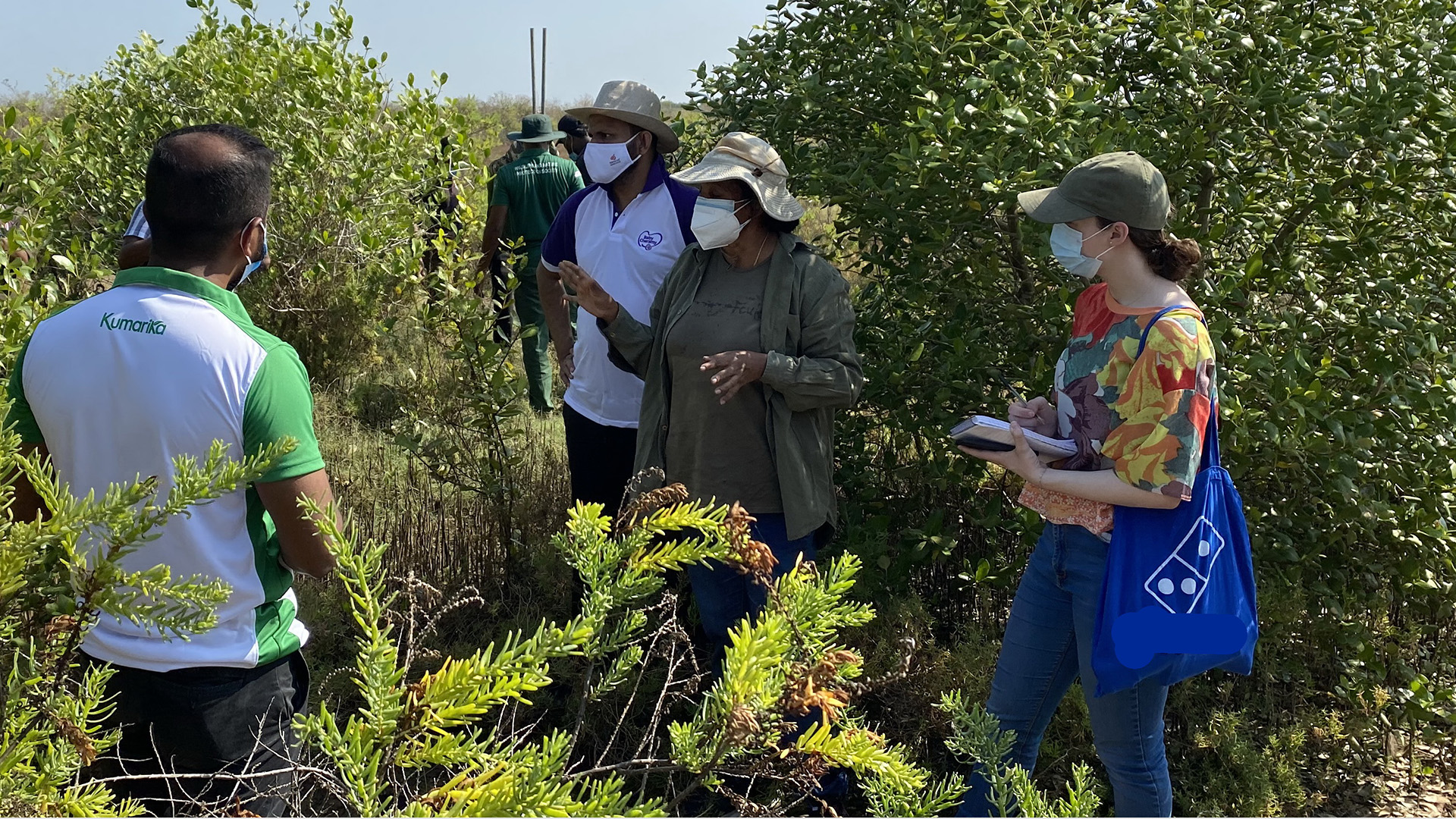 The Wildlife and Nature Protection Society (WNPS) in partnership with Hemas Consumer Brands and Department of Wildlife Cnservation commemorated World Wetland Day by planting mangrove seedlings in degraded areas within Anawilundawa Wetland Sanctuary in Puttalam, together with the local community. The planted seedlings were carefully nurtured and grown to adapt to conditions within the wetland in Nurseries within the surrounding mangrove habitats prior to being planted in the areas that are now demarcated for regeneration and around abandoned shrimp farms. Hemas Consumer Brands has committed to regeneration a 3.5 hectare area demarcated for regeneration.


The Anawilundawa Wetland Sanctuary spans over 1,397 hectares and is an amalgamation of forest wetlands like mangrove and freshwater swamps, coastal saltwater ecosystems and freshwater lakes. It is one of Sri Lanka's six designated "Ramsar Sites".


Mangroves form the foundation of a highly productive and biologically rich ecosystem which provides a home and feeding ground for a wide range of species, many of which are endangered. Although mangroves make up less than one percent of all tropical forests worldwide, they are highly valuable ecosystems, providing an array of essential goods and services which contribute significantly to the livelihoods, well-being and security of coastal communities. Mangroves are also Carbon Sinks and store upto 4 times the amount of CO2 than a tropical rain forest.


In the past, mangrove restoration projects in the area often failed because local communities ended up destroying the mangrove habitats to establish fish and shrimp farms, a common and popular mode of income in the region with short term benefits for local fishing communities.


Understanding the importance of community participation and to inculcate a sense of stewardship, Professor Sevvandi Jayakody and her team of researchers together with the WNPS and the DWC have built close ties with members of the local community since the launch of the pilot phase of the project in 2018. Men and women from the local regions are actively involved in every stage of the project from maintaining the mangrove nurseries to mangrove replanting and by incorporating silvofisheries, a practice where mangroves are planted alongside shrimp farms, into rehabilitation efforts.


Whilst restoring the environment, this initiative also provides job opportunities for locals who are impacted by the pandemic. The stakeholders will work closely with local communities in the management of mangroves post-rewilding to ensure the sustainability of the project and the deliverance of the amazing ecosystem services that this restored wetland could offer.


The 5-year programme was implemented by the The Wildlife and Nature Protection Society (WNPS) with technical expertise from the University of Wayamba and under the patronage of The Department of Wildlife Conservation (DWC), with financial support and active participation from Hemas Consumer Brands. The three agencies will work in close synergy, drawing on their complementary technical capacities to achieve concrete resultsin terms of sustainable management, restoration and conservation of the wetland.