Calling Proposals for Conservation of Critically Endangered Endemic Species Project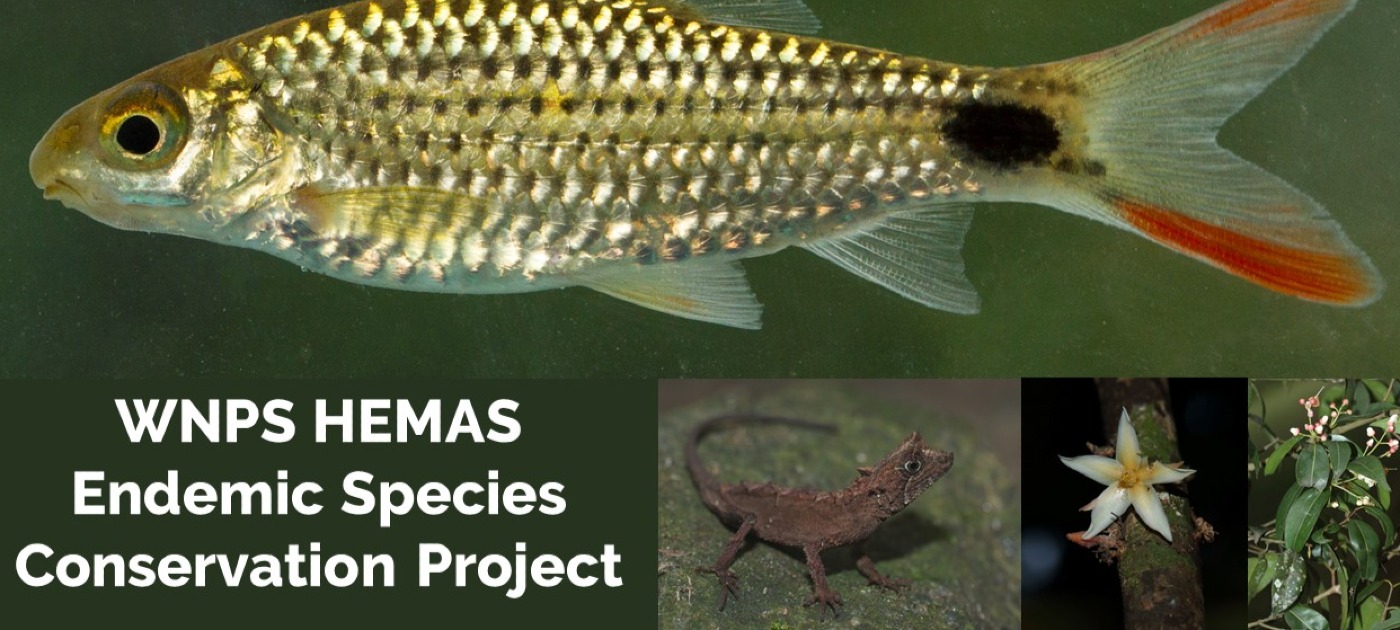 The unique biodiversity of Sri Lanka has been shaped by the historic and geologic isolation from the continental landmass, topography, and climate. Despite being located very close to the mainland, a remarkably high level of endemism can be observed within the island and Sri Lanka is considered to possess one of the highest rates of biological endemism in the world. Unfortunately, this remarkable biodiversity has been threatened with extinction, primarily due to human activity.
WNPS (The Wildlife and Nature Protection Society) and HEMAS HOLDINGS have partnered together to launch a new conservation project aimed at preserving critically endangered Sri Lankan endemic species. The scope of the project is to implement conservation activities for fifty-two (52) species over a period of five (05) years, with the species selected based on the International Union for Conservation of Nature (IUCN) red list. WNPS intends to cover a minimum of 10 species per annum, starting from 01st January 2023.
The Wildlife and Nature Protection Society is therefore requesting proposals from conservation organizations and individuals in order to help conserve these critically endangered endemic species. The Society is seeking innovative and sustainable solutions to protect these species and their habitats. The proposals should broadly focus on increasing the population of the particular species or removing any direct threat to the same. The Society will review all proposals and select the most promising ones to receive funding and support. This is a vital opportunity for conservationists to make a real, tangible impact on the survival of these endangered species.
The proposal guidelines and the list of the species endemic to Sri Lanka and listed as critically endangered according to the IUCN Red List can be downloaded from the links below. For any questions regarding the application, please contact Sanjaya Weerakkody (Project Manager) via [email protected] / 0743009335.
The deadline for submission of proposals is 25th March 2023.

Proposal Guidlines - Click here
Critically Endangered Plant List - Click here
Critically Endangered Animal List - Click here